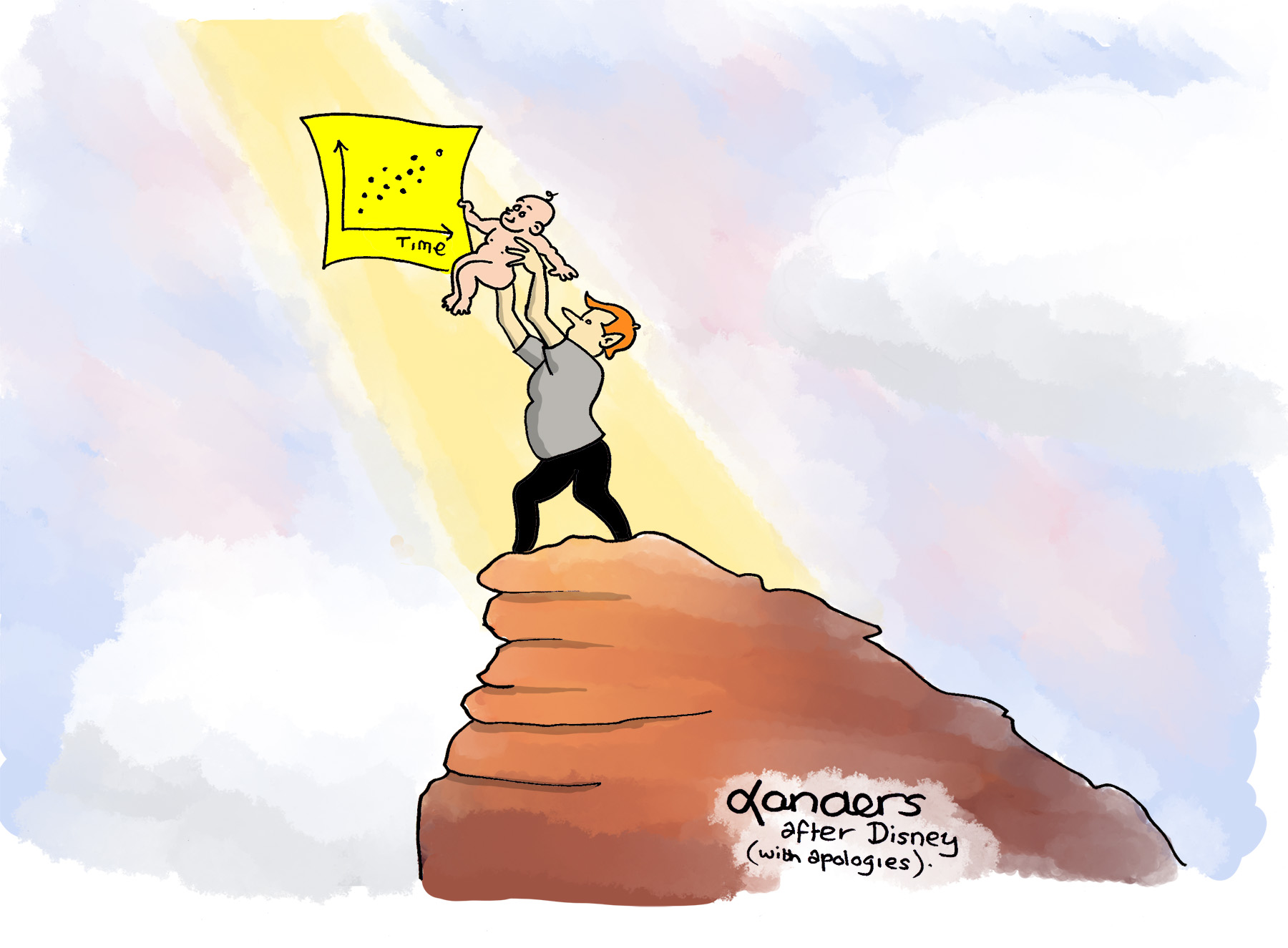 Write a statistical caption for this cartoon along with a relevant statistical learning objective you would use it to teach!
Each month a panel of educators will evaluate the submitted cartoon captions based on their value for teaching statistics.
A good caption for the competition will be both well written (words like "humorous", "sharp", "catchy", or "original" might apply) as well as being tied to a specific learning objective that would be taught in an undergraduate statistics course. Preference is given for brevity.
Entries are welcome from all who use or enjoy statistics, including: students, instructors, and professionals.
Prize: Choice of a mug or t-shirt imprinted with the cartoon or free registration for eCOTS 2022.
Contest ends at 11:59pm EST on April 30th, 2021.
No more than two entries per person.
You must be logged in to earn CAUSEweb Rewards points.
This contest has ended, check back soon for results!