---
Presented by
Rob Gould and Brian Jersky
Monday, July 9th - Thursday, July 12, 2007
About
This CAUSEWAY workshop is designed for both high school statistics teachers and for those who teach high school statistics teachers. Statistics is ever more important in high school mathematics curricula. Statistics was included in the NCTM 2000 standards and is now also included in one form or another in many state math standards. The American Statistical Association (ASA) approved guidelines for statistics education in 2005, and these have had a strong influence on the new College Board guidelines for mathematics. The guidelines emphasize a data-oriented approach to statistics, and many teachers, who themselves learned traditional mathematical statistics, need assistance in adjusting to what can sometimes seem an entirely new paradigm. Pre-service programs also need to be aware that traditional math-based statistics classes might not be preparing teachers to meet the new guidelines and standards.
In this four-day workshop, led by Rob Gould of UCLA and Brian Jersky of St Mary's College of California, participants will learn about resources to help teach statistics according to the ASA guidelines and consistent with state standards. Participants will learn by doing; they will do a statistics project from data collection to exploratory analysis to formal analysis to reporting. We will introduce participants to Fathom - the only statistical analysis package designed for teaching - and will discuss the use of other technologies as well. After exploring the resources available on the CAUSEweb site (Consortium for the Advancement of Undergraduate Statistics Education), participants will write a statistics lesson plan suitable for inclusion on the CAUSEweb site.
All participants are kindly asked to bring a copy of their state math standards, with the sections on statistics highlighted. Please also bring a copy of the textbook you use to teach statistics, or one you are interested in using. We will provide a trial version of the Fathom software.
About the Presenters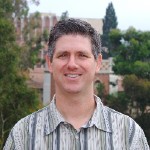 Rob Gould
Rob Gould is director of the UCLA Center for Teaching Statistics in the Department of Statistics. He received his Ph.D. in Mathematics from U.C. San Diego in 1994, and since that time has been involved in curriculum development for AP Statistics teachers and exploring the use (and abuse) of technology to teach Statistics. He is the founding editor of Technology Innovations in Statistics Education, a journal for research in how technology impacts statistics education.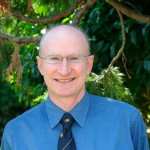 Brian Jersky
Brian Jersky is the dean of science at St. Mary's College of California. Before that, he was chair of the Mathematics department at Sonoma State University. He is a statistician and is keenly interested in furthering knowledge of and interest in the subject. He looks forward to working with colleagues in the mathematics education area in this series of NSF-sponsored workshops.
Workshop Agenda
Day 1: Describing Data
Real data play a prominent role in the GAISE. Learn about using Fathom to summarize and describe data. Begin work on a data analysis project.
Day 2: GAISE and other Standards
Perform activities that illustrate some of the primary concepts behind the GAISE and discuss how GAISE compares to state standards.
Day 3: Assessment and Resources
Assessment is another important component of GAISE. Learn about resources for assessing students' understanding as well as other resources for designing lesson plans consistent with GAISE. Begin work on designing a lesson plan. Share results of data analysis project.
Day 4: Lesson Plans and Wrap-up
Discuss and critique lesson plans, compare and contrast different technologies for teaching statistics.