---
Presented by
George Cobb, Dick DeVeaux, Danny Kaplan, Shonda Kuiper, and Robin Lock
Wednesday and Thursday, May 16 and 17, 2007
About
Introductory statistics courses have been successful in attracting students to the field of statistics both at the high school level with AP Stat and at the college level. Many students are eager to take another course in statistics. What can we offer them? The CAUSE Undergraduate Statistics Program (CUSP) workshop addresses this question providing participants with some concrete ideas for designing and implementing post-introductory statistics courses.
The post-introductory statistics curriculum is undergoing substantial scrutiny and reform, not unlike the changes introductory statistics courses experienced in the last decade. This workshop offers five sessions filled with ideas for topics to include in post-introductory statistics courses. The format of the workshop will allow participants to choose from a smorgasbord of topics any one of which could constitute a second course or any subset that could be combined to create a single survey course. Participants will receive sample syllabi, course schedules, materials, suggestions for texts, and contact information for others exploring similar options.
The two interrelated objectives of the CAUSE USP Workshop will be to disseminate the Undergraduate Statistics Education Initiative (USEI) guidelines more widely and to promote discussion of upper level undergraduate statistics curricular innovation with the goal of increasing the capacity and vitality of post-introductory statistics programming.
In addition to meals during the day of the workshop, participants will receive a registration fee waiver for the United States Conference on Teaching Statistics (USCOTS), which will begin on the evening of Thursday, May 17 and run through Saturday, May 19, 2007.
Target Audience
People from programs with an introductory statistics course and/or incoming students with AP Stat looking to offer an applied statistics course beyond the introductory level.
About the Presenters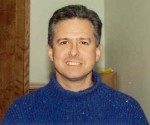 George Cobb
George Cobb teaches at Mount Holyoke College. He has served on the National Research Council's Committee on Applied and Theoretical Statistics, and as ASA vice-president. His books include Statistics in Action (with Ann Watkins and Richard Scheaffer), and An Introduction to the Design and Analysis of Experiments. In 2005 he was awarded the USCOTS Lifetime Achievement Award for his work in statistics education.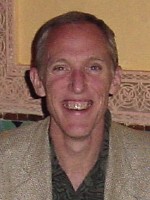 Dick DeVeaux
Dick De Veaux is Professor of Statistics at Williams College, where he has been since 1994, but this year is the William R. Kenan Jr. Visiting Professor for Distinguished Teaching at Princeton University. He has won numerous awards including a "Lifetime Award for Dedication and Excellence in Teaching" from the Engineering Council at Princeton, the Wilcoxon and Shewell awards from the American Society for Quality and was elected a fellow of the ASA in 1998. Dick has been a consultant for many Fortune 500 companies and is the co-author, with Paul Velleman and David Bock, of the textbooks "Intro Stats", "Stats: Modeling the World" and "Stats: Data and Models". His hobbies include cycling, swimming, singing (barbershop, doo wop and classical) -- and dancing (he was once a professional dancer and teaches Modern Dance during Winter Study at Williams).
Danny Kaplan
Danny Kaplan teaches applied math, scientific computing, and statistics at Macalester College. He came to statistics late in his career, after graduate studies in economics and biomedical engineering and research work in mathematical physiology. Over the past five years, he has been developing new approaches to teaching introductory calculus and statistics based on the idea that mathematics can provide the most "value added" when it comes to multivariable ideas. Last year he won Macalester's annual Excellence in Teaching award.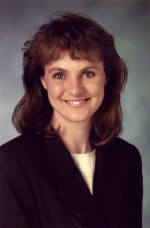 Shonda Kuiper
Prior to her current position as an Assistant Professor of Statistics at Grinnell College, Dr. Kuiper worked as a statistical engineering consultant for Hallmark Cards and as an assistant professor at Wartburg College. Her particular interests are in statistics education and consulting. She has also served as the vice-president and president of the Iowa Chapter of the ASA. Dr Kuiper enjoys spending time with her husband and two young sons, training horses, painting and playing guitar.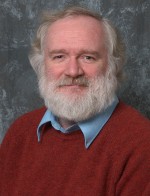 Robin Lock
Robin Lock is the Jack and Sylvia Burry Professor of Statistics at St. Lawrence University. He has published papers and been invited to speak at numerous conferences and workshops on new methods, uses of technology, and web resources for teaching statistics. In addition to issues in statistics education, he is interested in applications of statistics in sports.
Expectations
Participation in all sessions offered on Wednesday May 16th and Thursday May 17th, 2007

Participation in USCOTS
Please note: CAUSEway workshops receive principal funding from a National Science Foundation grant. As part of that award, Science and Mathematics Program Improvement (SAMPI) at Western Michigan University will be conducting an independent evaluation of all CAUSEway activities and workshop participants are expected to fully participate in this evaluation.
Time
Activity
Presenter
Wednesday, May 16
8:30 - 9:00
Cofee and Introductions
Julie Legler
9:00 - 10:30
Design of Experiments
George Cobb
10:30 - 11:00
Break
11:00 - 12:30
Regression
Dick DeVeaux
12:30 - 2:00
Lunch
2:00 - 3:30
Modeling
Danny Kaplan
Thursday, May 17
8:30 - 10:00
Time Series
Robin Lock
10:00 - 10:30
Break
10:30 - 12:00
Interdisciplinary Research
Shonda Kuiper
12:00 - 12:30
Wrap Up
Julie Legler