---
Presented by
Webster West, Texas A&M University and Roger Woodard, North Carolina State University
Saturday, July 31st & Sunday, August 1st, 2010
About
This one and one half day workshop will feature materials developed under an NSF funded project to increase the use of modern computationally intensive methods in introductory statistics courses. This workshop will provide an overview of methods such as randomization tests and bootstrap confidence intervals that can be used in introductory courses. This session will also explain the motivations and pedagogical advantages of teaching these modern methods. This workshop will showcase materials developed by the presenters that allow instructors to quickly implement these materials in their own classroom. The workshop will also be participant centered and will help participants develop their own materials to use after the workshop. Participants will be supported after the workshop by an online community hosted by the presenters. Participants will be reimbursed for up to two nights lodging before and during the workshop.
About the Presenters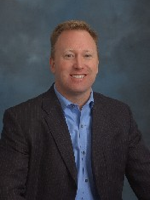 Webster West: Shortly after completing his PhD in Statistics at Rice University in 1994, Webster West began developing Internet resources for statistical education. In the mid 1990s, he started to construct interactive web-based java applets that help students understand difficult statistical concepts. To date, he has developed more than 50 such applets many of which now accompany introductory statistics textbooks. In the same vein, he began to develop a complete online data analysis package in 1997. With support from the National Science Foundation, his StatCrunch package has now blossomed into one of the most used statistical resources on the Web. In 2005, he received the CAUSEweb Resource of the Year Award and the Merlot Classics Award for the StatCrunch project. He has also written the DoStat course management system which is used as a platform to offer distance courses at Texas A&M. Outside of software development, Dr. West has numerous research interests most of which (not surprisingly) involve a fair amount of statistical computing. He has published extensively in the fields of changepoint analysis and toxicological risk assessment.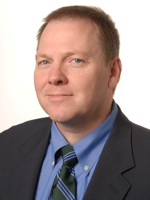 Roger Woodard is an associate professor and the Director of Undergraduate Programs in the Department of Statistics at the North Carolina Sate University. Dr. Woodard received his doctorate from the University of Missouri-Columbia. He has extensive experience in the use of technology and teacher training issues in the undergraduate classroom. Dr. Woodard has overseen major redesigns of large enrollment statistics courses at NC State University and Ohio State University. Dr. Woodard has served as the editor of the CAUSEweb.org resource library a digital library of statistics teaching materials. Dr. Woodard is the 2005 recipient of the American Statistical Association's Waller Award for Excellence and Innovation in Statistics Education.
Workshop Agenda
The workshop will be held in room CC-19 (East)
Saturday, July 31st
| | |
| --- | --- |
| 9:00am - 9:30am | Welcome and Overview |
| 9:30am - 10:30am | Activity: What is statistical significance? |
| 10:30am - 10:45am | Break |
| 10:45am - 12:00pm | Introduction to resampling techniques as teaching methods |
| 12:00pm - 1:00pm | Lunch |
| 1:00pm - 2:00pm | Activity: A significant correlation? |
| 2:00pm - 3:00pm | Technologies for teaching resampling methods |
| 3:00pm - 3:15pm | Break |
| 3:15pm - 4:00pm | Scaffolding your activity |
| 4:00pm - 4:45pm | Planning resampling activities |
| 4:45pm - 5:00pm | Wrap-up |
Sunday, August 1st
| | |
| --- | --- |
| 9:00am - 9:15am | Recap and discussions |
| 9:15am - 9:45am | Revising resampling activities |
| 9:45am - 10:00am | Break |
| 10:00am - 12:00pm | Participant presentations |
| 12:00pm - 1:00pm | Lunch |
| 1:00pm - 1:30pm | Wrap up and evaluations |