---
Presented by
Allan Rossman, Beth Chance, George Cobb, and John Holcomb
Saturday, January 5, 2008, 8:30am - 5:00pm
About
Intended for teachers of introductory statistics in colleges (including two-year colleges) and high schools this one-day workshop is being offered on Saturday, January 5, 2008 at the Convention Center in San Diego, California. This workshop, supported by SIGMAA-Stat Ed and selected as an MAA Ancillary Workshop, will precede the Joint Mathematics Meeting in San Diego, CA which begins on Sunday, January 6, 2008.
We will present ideas and activities for helping students to learn fundamental concepts of statistical inference. These ideas and activities are centered around a randomization-based curriculum rather than normal-based inference; they rely heavily on simulations, both tactile and computer-based. Our goals with this curriculum are to develop students' understanding of the process of statistical investigations and of key concepts of inference, rather more covering a litany of specific methods based on normal approximations. We propose that this approach leads to deeper conceptual understanding, makes a clear connection between study design and scope of conclusions, and provides a powerful and generalizable analysis framework. This hands-on workshop will feature participants working directly with student activities, which they can then implement in their own classrooms. We will also discuss ideas for assessing student understanding and invite participants to contribute to an ongoing assessment/evaluation project.
About the Presenters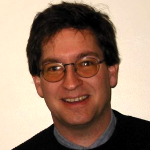 Allan Rossman, Cal Poly - San Luis Obispo
Allan J. Rossman is a Professor in the Department of Statistics at Cal Poly in San Luis Obispo. His work has focused on developing curricular materials to support active learning approaches to teaching introductory statistics. With Beth Chance, he is co-author of the Workshop Statistics series of coursebooks and also of Investigating Statistical Concepts, Applications, and Methods. He and Dr. Chance have also co-edited STATS magazine and the Proceedings of the Seventh International Conference on Teaching Statistics. Dr. Rossman has chaired the ASA's Section on Statistical Education and the ASA/MAA Joint Committee on Undergraduate Statistics. He is currently President of the International Association for Statistical Education and was the 2007 Program Chair for the Joint Statistical Meetings. Dr. Rossman was selected as a Fellow of the ASA in 2001.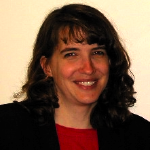 Beth Chance, Cal Poly - San Luis Obispo
Beth Chance is Professor of Statistics at Cal Poly, San Luis Obispo. She is co-author of Workshop Statistics and Investigating Statistical Concepts, Applications, and Methods with Allan Rossman. She is currently the assistant editor for the Statistics Education Research Journal and has been on the editorial board of the Journal of Statistics Education and The American Statistician. She has been involved with the AP Statistics for many years including the test development committee. She is a Fellow of the American Statistical Association and the inaugural winner of the Waller Education Award for Excellence and Innovation in Teaching Introductory Statistics. Beth's primary interests have been in the areas of effective uses of technology and assessment in introductory statistics.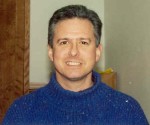 George Cobb, Mount Holyoke College
George Cobb teaches at Mount Holyoke College. He has served on the National Research Council's Committee on Applied and Theoretical Statistics, and as ASA vice-president. His books include Statistics in Action (with Ann Watkins and Richard Scheaffer), and An Introduction to the Design and Analysis of Experiments. In 2005 he was awarded the USCOTS Lifetime Achievement Award for his work in statistics education.

John Holcomb, Cleveland State University
John Holcomb is an Associate Professor in the Department of Mathematics at Cleveland State University. He was the 2003 receipient of the American Statistical Association's Waller Award for Teaching Excellence of Introductory Statistics. Named a Carnegie Scholar by the Carnegie Foundation for the Advancement of Teaching in 2000, he has been a frequent workshop presenter on using real data and data analysis projects in introductory statistics. He is a member of the Research Advisory Board for CAUSE and served on the advisory board for the Assessment Resource Tools for Improving Statistical Thinking (ARTIST) project.
Workshop Logistics
Saturday, January 5, 2008, 8:30am - 5:00pm in room 9 at the San Diego Convention Center. There is no registration fee for this workshop. Workshop materials and lunch during the workshop will be provided. Enrollment is limited to 30. Workshop participants are responsible for their own transportation and lodging. Be sure to register for JMM and book your rooms early through their lodging service to obtain conference rates for your JMM stay.
Expectations
Please note: CAUSEway workshops receive principal funding from a National Science Foundation grant. As part of that award, Science and Mathematics Program Improvement (SAMPI) at Western Michigan University will be conducting an independent evaluation of all CAUSEway activities and workshop participants are expected to fully participate in this evaluation.